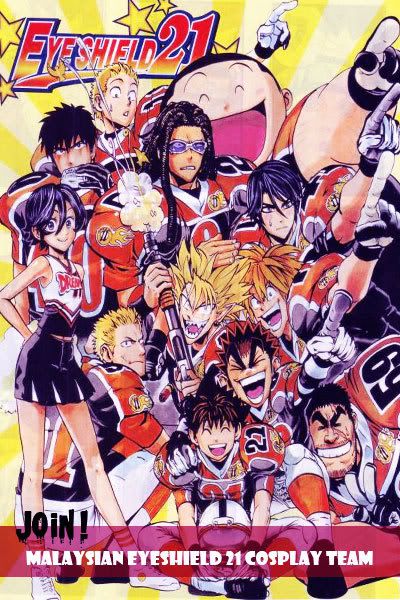 This weblog is dedicating cosplays of Eyeshield 21 from Riichiro Inagaki and Yusuke Murata work.
We, a bunch of friends from Malaysia, who came from different states, but gather by the love for Eyeshield 21; had always wanted to cosplay them. The person who formed this group was miyavi honey, our cosplay group leader as well as our Sena back in 2008.
Where our 1st debut was at Comic Fiesta 2008 day 2. Now our group are increasing their members slowly but surely.
Eventhough Eyeshield 21 is already ended. We're still keeping the spirit strong! Thank you Riichiro Inagaki and Yusuke Murata!
Eyeshield 21 Wikipedia